Leti  – CEA Tech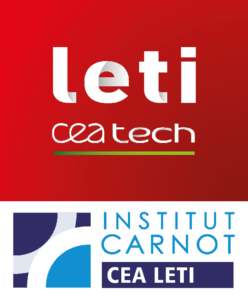 Micro-nano-bio technologies maturation
Leti, a technology research institute at CEA Tech, pioneers micro and nanotechnologies, tailoring differentiating applicative solutions that ensure competitiveness in a wide range of markets.
The institute tackles critical challenges such as health and well-being, secure and clean energy, sustainable transport and ICTs. Its multidisciplinary teams deliver solid expertise for applications ranging from sensors to data processing and computing solutions, and leverage world-class pre-industrialization facilities.
Member of the Carnot Institutes network, Leti builds long-term relationships with its industrial partners and works today with more than 80 clinicians and medical experts worldwide.